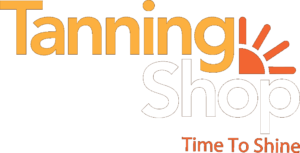 Welcome to The Tanning Shop Ireland
The Tanning Shop Ireland with 5 stores located around Dublin Ireland, industry-leading sunbeds, spray tan and professional tanning advice, tailored around your skin tone.
Book online!
Skip the queue and book your next appointment online now!
Professional tanning since 1991.
While The Tanning Shop Ireland has developed and grown over the years, our core philosophy has remained the same; to provide responsible tanning solutions in a professional and friendly environment. That is The Tanning Shop difference.
Clients choose The Tanning Shop Ireland not only because it is the UK's largest tanning chain with over 90 stores nationwide, but for the accessibility of stores open 7 days a week, ease of our registration process, cleanliness of our stores and our staff who are fully trained to assist with every aspect of the tanning process.

You must be over 18 to use a sunbed.
Persons under 18 years will not be allowed to use, hire or purchase sunbeds.
Vitamin D
The Tanning Shop
Maintaining suitable levels of Vitamin D within the body is essential for good health, but most of us don't get enough.
Vitamin D helps improve the immune system
Vitamin D supports cardiovascular health
Vitamin D promotes healthy bones and teeth
Vitamin D helps protects against many viruses

All stores have now been sanitised using new microSURE technology.
MicroSURE is a brand new long-lasting surface treatment for mechanically killing dangerous pathogens and viruses.
The FDA has categorised microSURE as a medical device.
Remains active in killing any re-infection post-treatments for up to 90 days.
Approved & trusted by NFL, Boeing & The US Air Force.​​​​​​​


The Australian Gold range of tanning lotions deliver high-levels of bronzing, exotic Australian ingredients and nourishing oils with unique formulations for the darkest tan and healthiest skin.