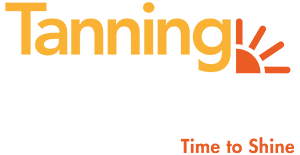 The Tanning Shop Ireland BOOK NOW
The Tanning Shops Ireland are OPEN, online booking ADVISABLE, reserve your tanning bed NOW to avoid disappointment!
The UK's largest tanning chain with over 90 stores nationwide, providers of professional tanning solutions since 1991.
The Tanning Shop Ireland with 5 sunbed tanning stores located around Dublin Ireland, industry-leading sunbeds and professional sunbed tanning advice.
Book online!
Skip the queue and book a tanning appointment and sunbed online now!
Professional sunbed tanning since 1991.
While The Tanning Shop Ireland has developed and grown over the years, our core philosophy has remained the same; to provide  professional sunbed tanning solutions in a friendly environment. That is The Tanning Shop Ireland difference.
Clients choose The Tanning Shop Ireland not only because it is the UK's largest sunbed tanning chain with over  100 stores nationwide, but for the accessibility of tanning stores and sunbeds open 7 days a week, ease of our registration process and cleanliness of our tanning stores.
TANNING FREQUENTLY ASKED QUESTIONS (FAQ)
Our fully trained tanning consultants can help you, creating a smooth nerve-free first tanning session just for you!
Tanning consultants can show you how to use the sunbeds in-store, ensure you are comfortable with the equipment – it's really easy!
What to bring You don't need to bring anything to the tanning session apart from yourself.
What you wear on the bed is a personal preference.
How to tan Always start from the bare minimum number of minutes and slowly build your way up​​​​


The Australian Gold range of tanning lotions deliver high-levels of bronzing, exotic Australian ingredients and nourishing oils with unique formulations for the darkest tan and healthiest skin. Available at your local Tanning Shop Ireland.