The Tanning Shop Clarehall
Best value sunbeds near you in The Tanning Shop Clarehall. The latest stand-up sunbed tanning and lay-down tanning beds in Ireland
The Tanning Shop Clarehall Address
Unit 2, Clarehall Shopping Centre,
Malahide Rd, Clarehall, Dublin, D17 RX53
Call The Tanning Shop Clarehall
Call to Book a Tan at Clarehall
018476251
The Tanning Shop Clarehall Opening Times
Monday – Friday – 8am – 10pm
Saturday – 8am – 8pm
Sunday – 9am – 8pm 
UV Tanning at Clarehall Dublin
While The Tanning Shop has developed and grown over the years, our core philosophy has remained the same; to provide responsible sunbed tanning solutions in a professional and friendly environment. That is The Tanning Shop difference.
We are all about responsible tanning so why not register online and visit us in store for your tanning consultation from one of our trained consultants.
We can recommend a personalised plan to suit your tanning needs. Enjoy the experience of our state of the art stand up or lay down sunbeds in our tanning salon.
Find our tanning salon at The Clarehall Shopping Centre, which features plenty of parking spaces, and everything from EuroGiant to Tesco Extra, Pep & Co Clothing and Energie Fitness. Speaking of fitness, Darndale Park is just 10 minutes away on foot; home to green fields and a lovely man-made lake. If that's not really your idea of fun, why not grab something to eat while you're in the area instead? Noble House Chinese can be found just over the other side of Malahide Road/R107 Junction.
The Tanning Shop Clarehall, Dublin
Clarehall Tanning Pricing
Tan at Clarehall from only €0.95 per minute based on Hapro V8 Stand up.
LUXURA V8 (STAND UP TANNING) €1 PER MINUTE:
Luxura V8 stand up tanning with state-of-the-art Ambient FlowLight display including smart touch control and see how easy it is to manage your tanning session.
Unique design, enlightened trendy graphics and Ambient FlowLight
Clear icons for all settings
Intuitive navigation through smart touch control
MEGASUN 6900 (LAY DOWN TANNING) €1.15 PER MINUTE
The Megasun 6900 tanning bed is equipped with 6 specialist p2 tubes which are designed and proven to work with conventional UV technology.
49 high-end LED's and X-tra Tan shoulder tanners ensure that your tan is complete.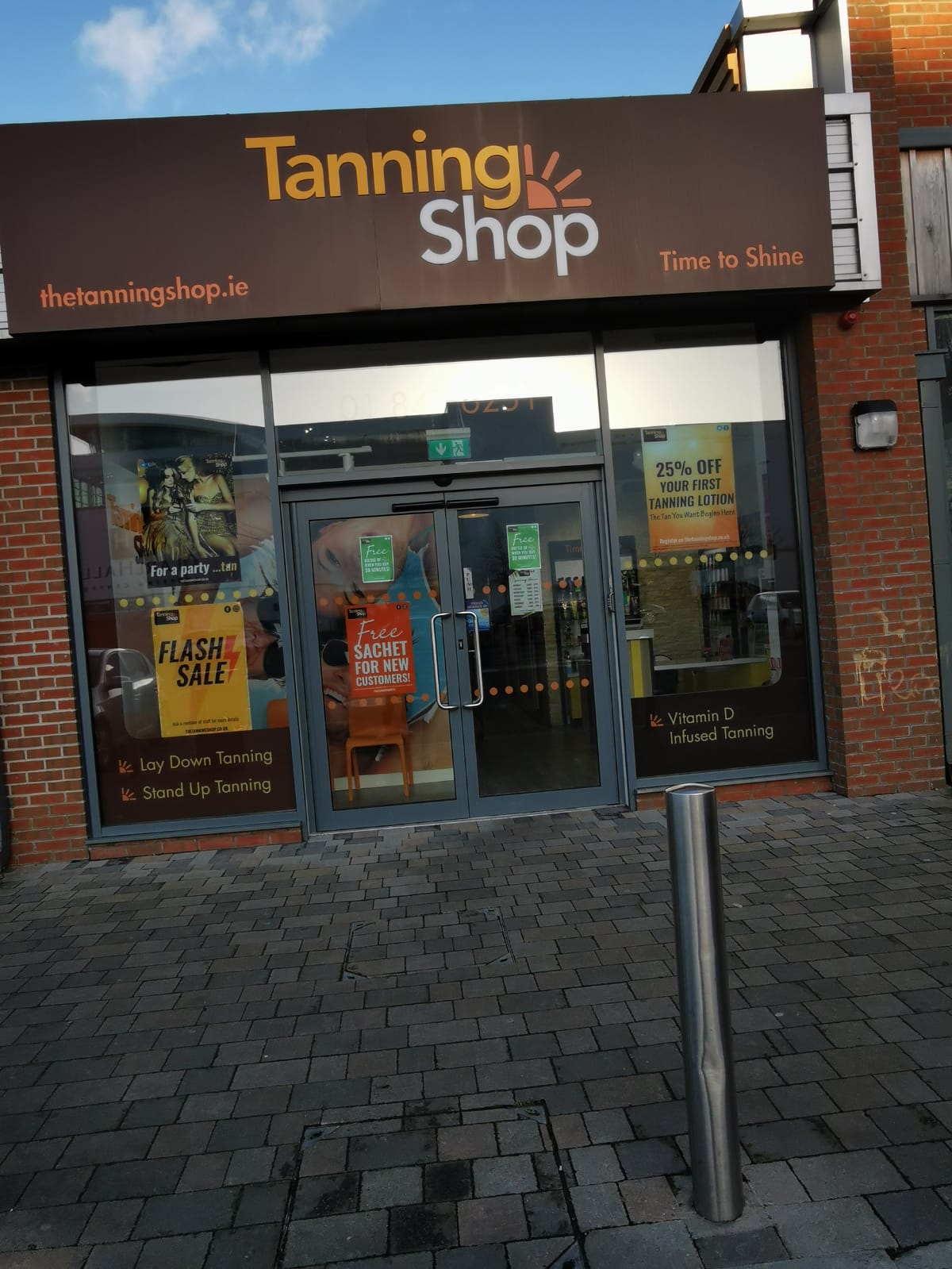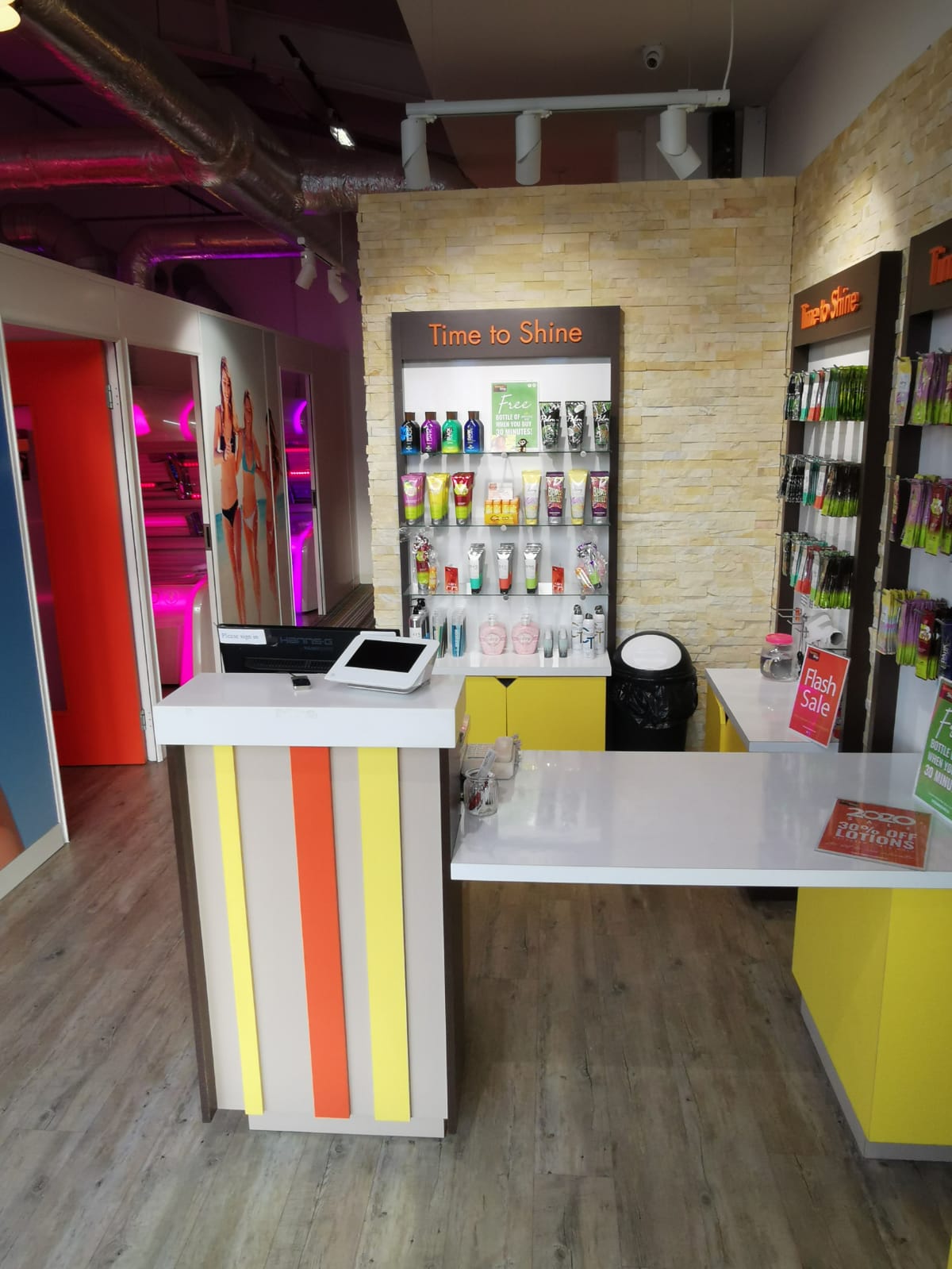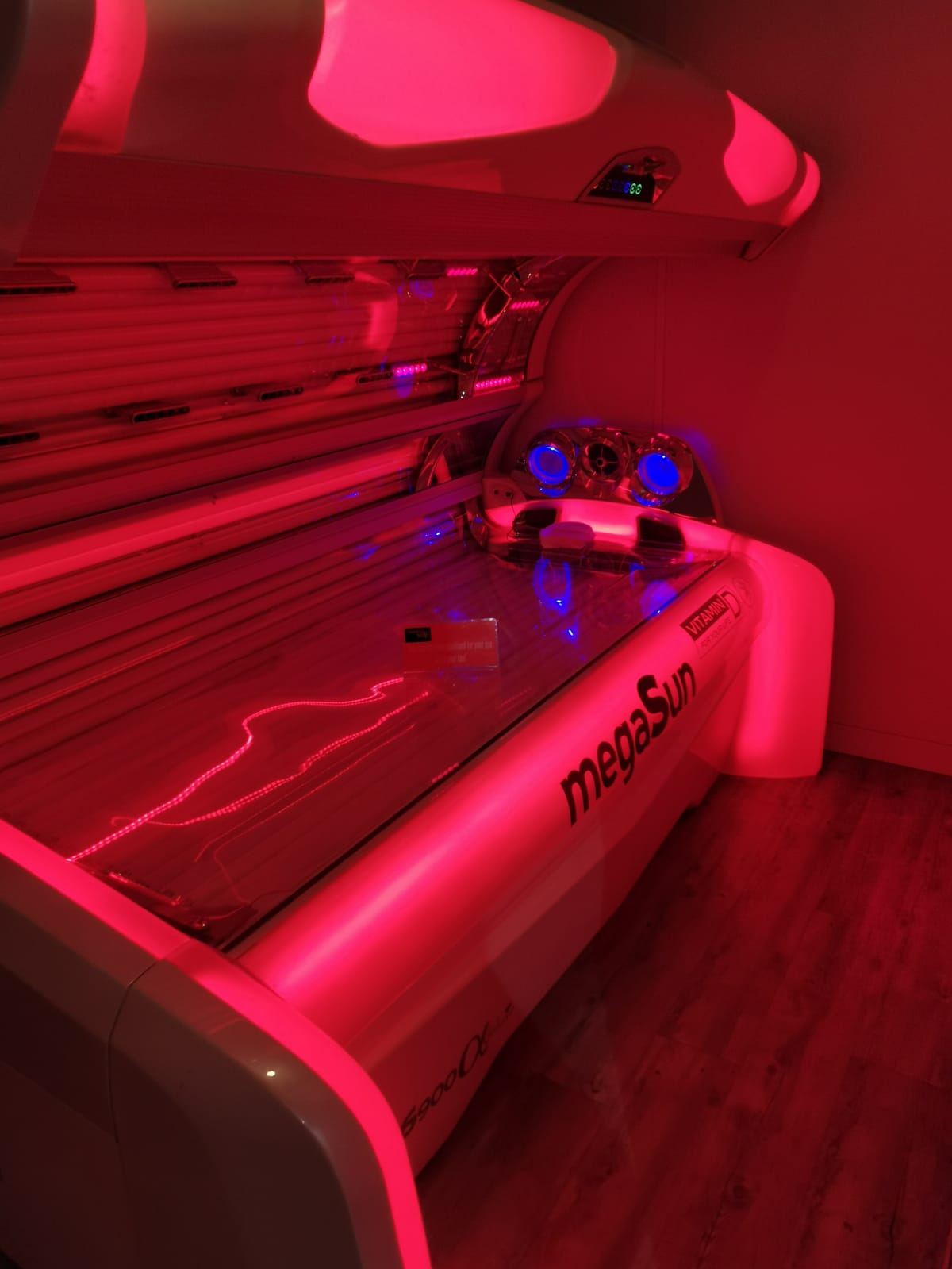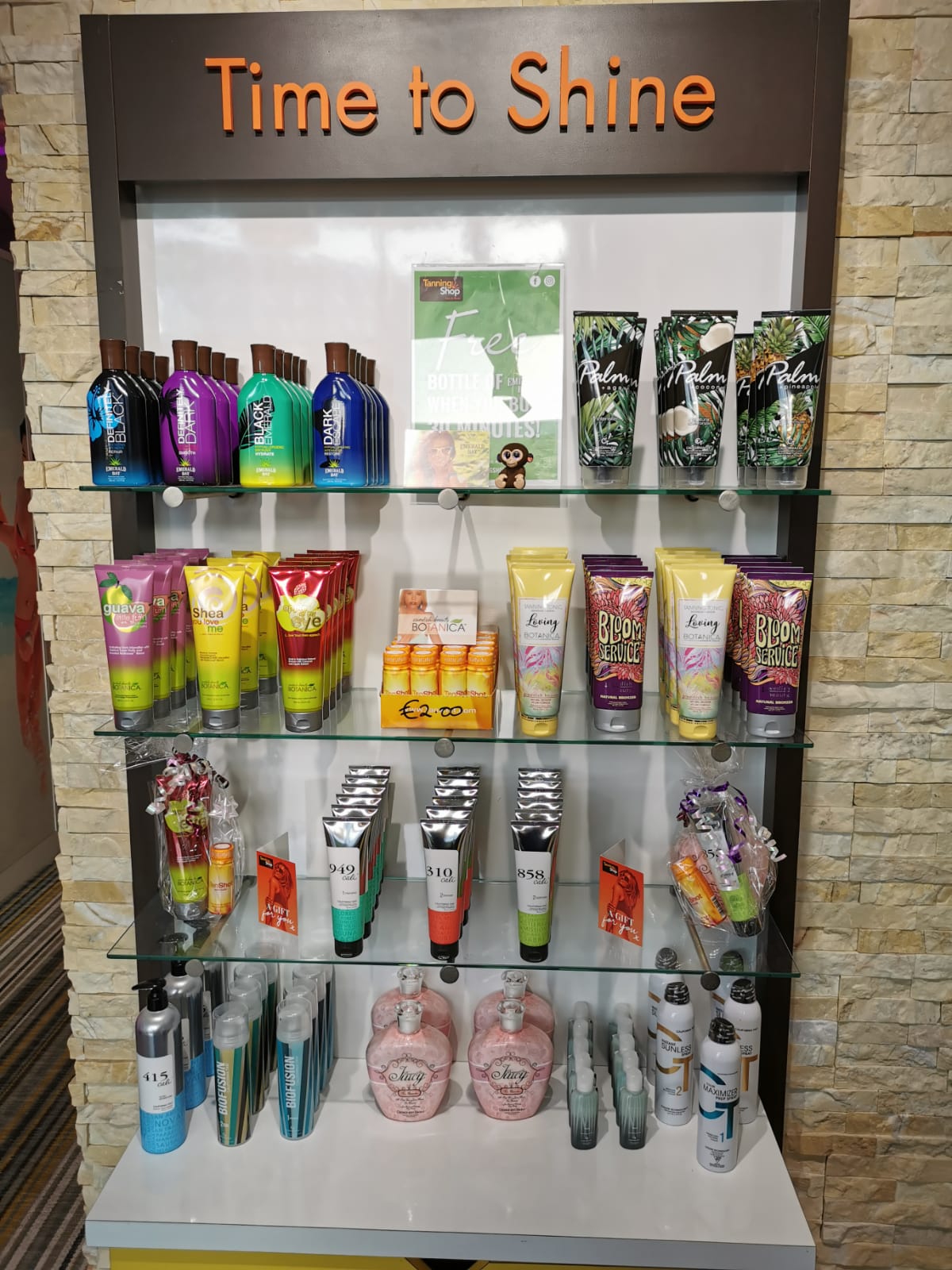 You must be over 18 to use a sunbed.
Persons under 18 years will not be allowed to use, hire or purchase sunbeds.
Sunbed use increases the risk of skin and eye cancer.


The Australian Gold range of tanning lotions deliver high-levels of bronzing, exotic Australian ingredients and nourishing oils with unique formulations for the darkest tan and healthiest skin. Available at your local Tanning Shop Ireland.