The Tanning Shop Clarehall
Best value sunbeds near you in The Tanning Shop Clarehall. The latest stand-up sunbed tanning and lay-down tanning beds in Ireland
Clarehall Address
Unit 2, Clarehall Shopping Centre,
Malahide Rd, Clarehall, Dublin, D17 RX53
Call Clarehall
Call to Book a Tan at Clarehall018476251
Opening Times
Monday – Friday – 9am – 10pm
Saturday – 9am – 8pm
Sunday – 10am – 8pm
The Tanning Shop Clarehall, Dublin
ADDRESS:
Unit 2, Clarehall Shopping Centre, Malahide Rd, Clarehall, Dublin, D17 RX53, Ireland
Get Directions >
CALL US:
01 8476251
Clarehall Tanning Pricing
Tan at Clarehall from only €0.95 per minute based on Hapro V8 Stand up.
LUXURA V8 (STAND UP TANNING) €1 PER MINUTE:
Luxura V8 stand up tanning with state-of-the-art Ambient FlowLight display including smart touch control and see how easy it is to manage your tanning session.
Unique design, enlightened trendy graphics and Ambient FlowLight
Clear icons for all settings
Intuitive navigation through smart touch control
MEGASUN 6900 (LAY DOWN TANNING) €1.15 PER MINUTE
The Megasun 6900 tanning bed is equipped with 6 specialist p2 tubes which are designed and proven to work with conventional UV technology.
49 high-end LED's and X-tra Tan shoulder tanners ensure that your tan is complete.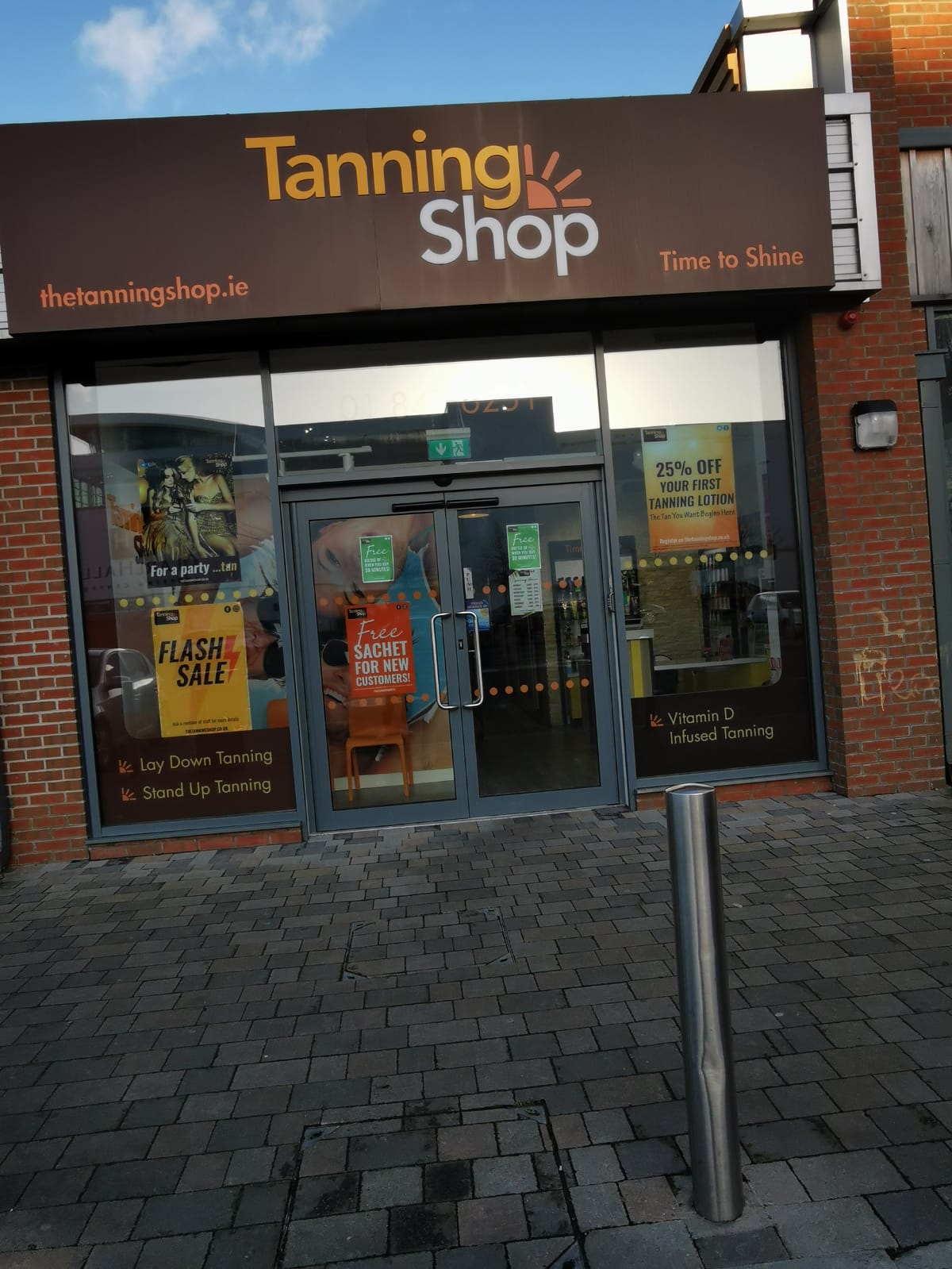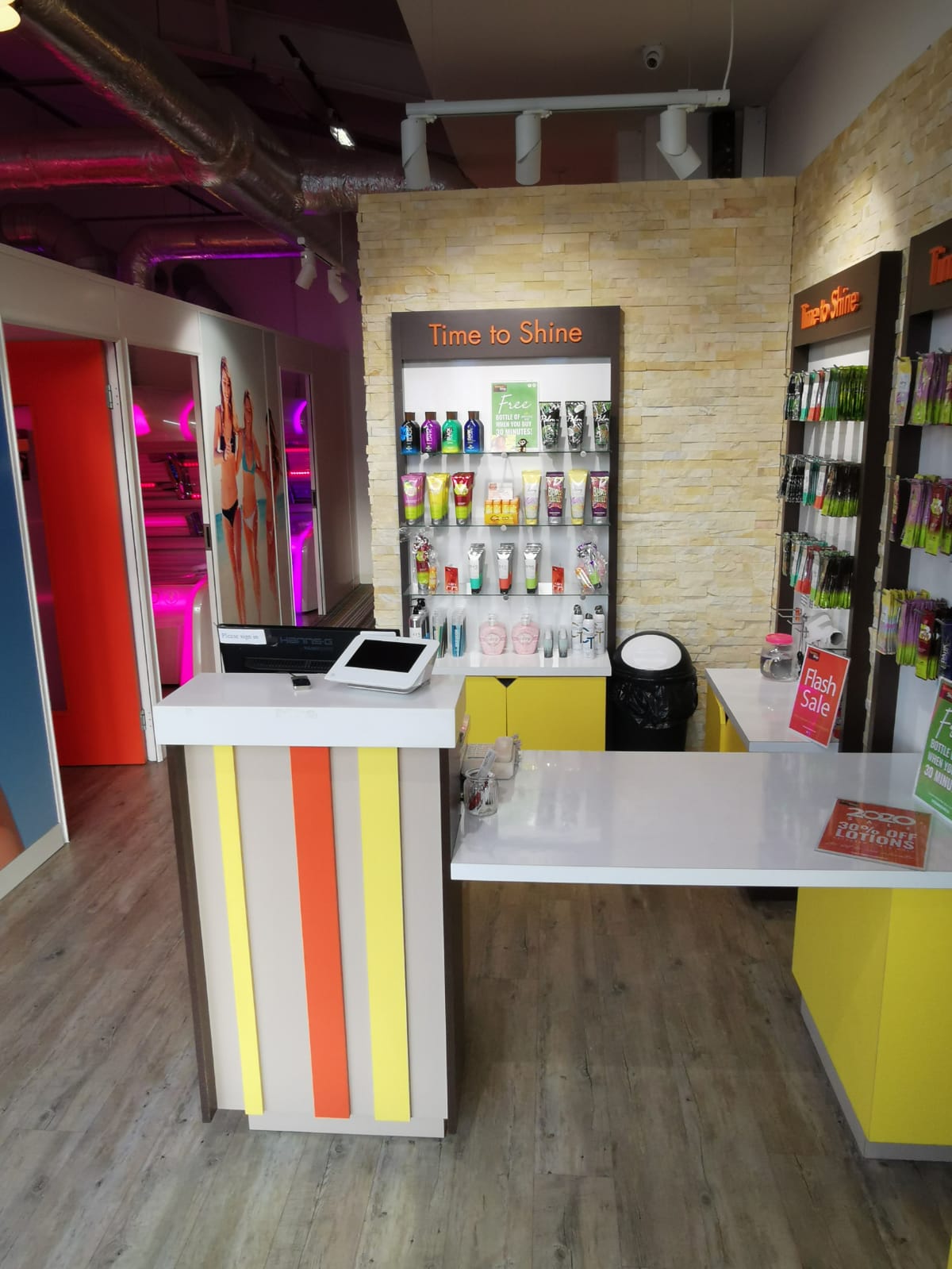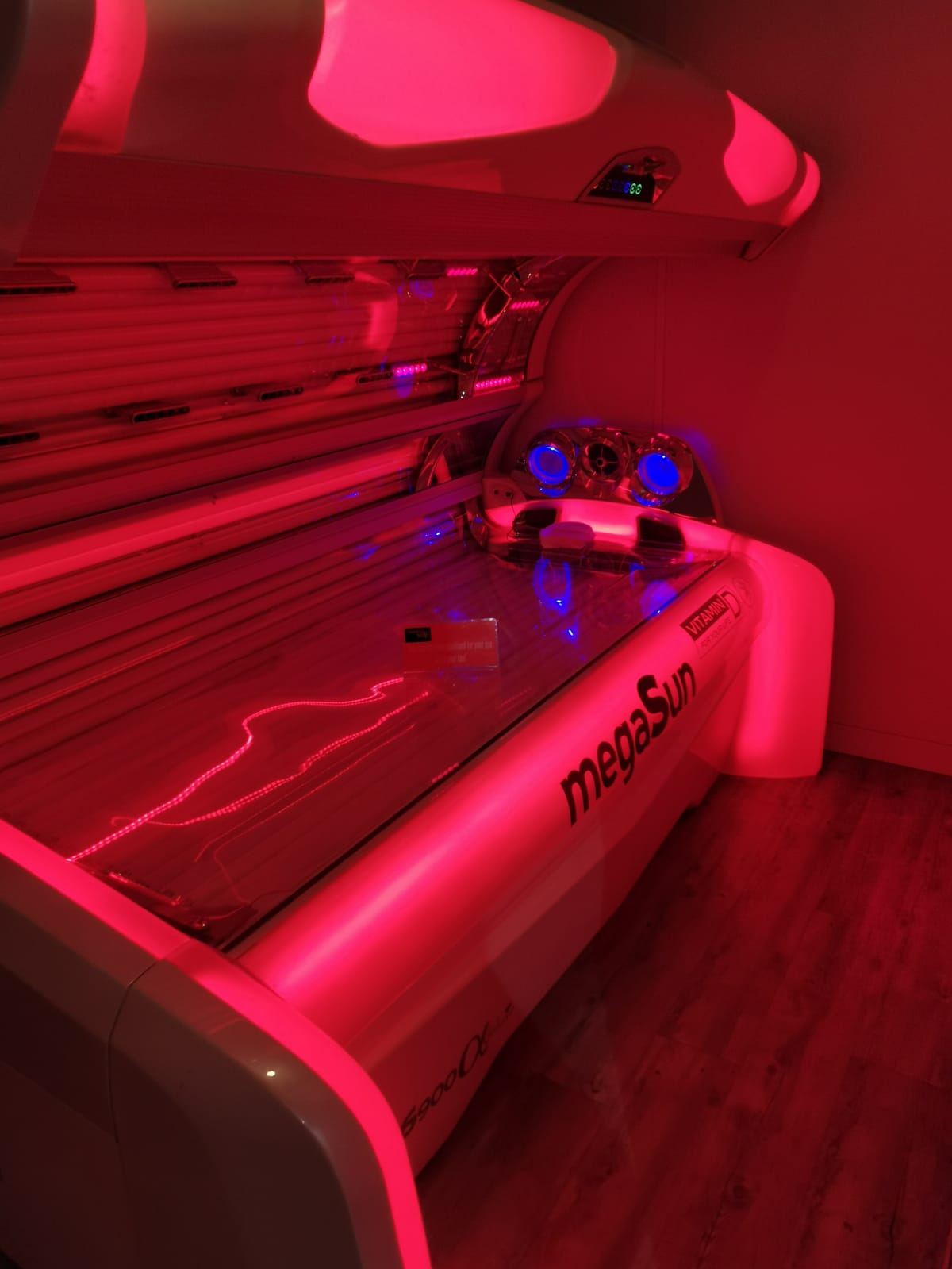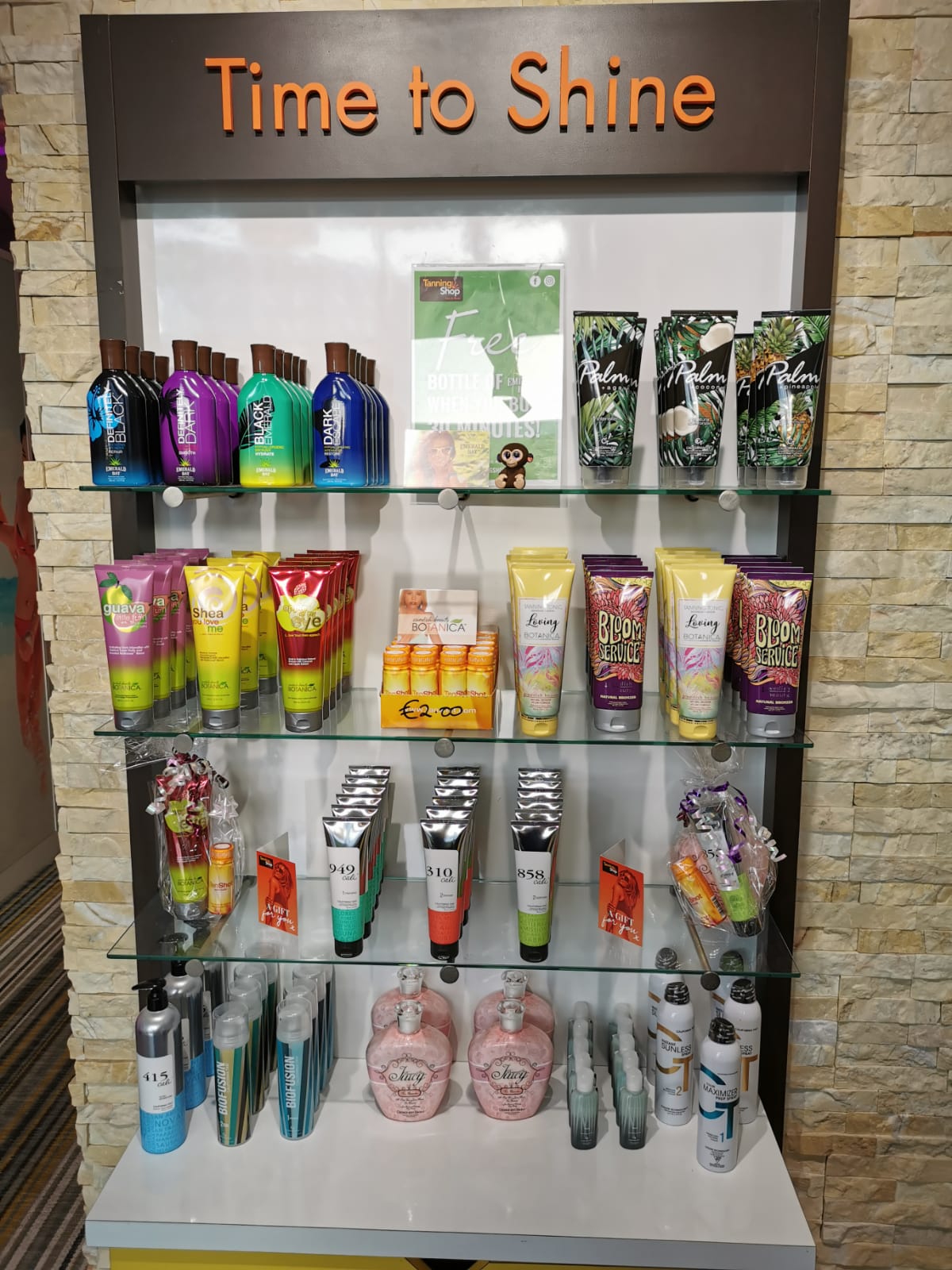 You must be over 18 to use a sunbed.
Persons under 18 years will not be allowed to use, hire or purchase sunbeds.
Sunbed use increases the risk of skin and eye cancer.


The Australian Gold range of tanning lotions deliver high-levels of bronzing, exotic Australian ingredients and nourishing oils with unique formulations for the darkest tan and healthiest skin. Available at your local Tanning Shop Ireland.